Of Sovereignty & Safety


Goodman Gallery, Cape Town, 2018
Role: Curator

Of Sovereignty and Safety is an exploration of the power dynamics in contemporary South African society. Presenting works from varying contexts and backgrounds, this exhibition attempts to challenge perceptions of modern social structures, and to question the proposed roles we are often expected to fulfil. If our instinct is to attack when we feel threatened, then in a dangerous society ensuring our own safety can inadvertently function as a form of violence. Crime, wealth, bigotry and surveillance are all at play in these systems of power and we wonder: are we safe? At what cost are we safe, and at whose expense?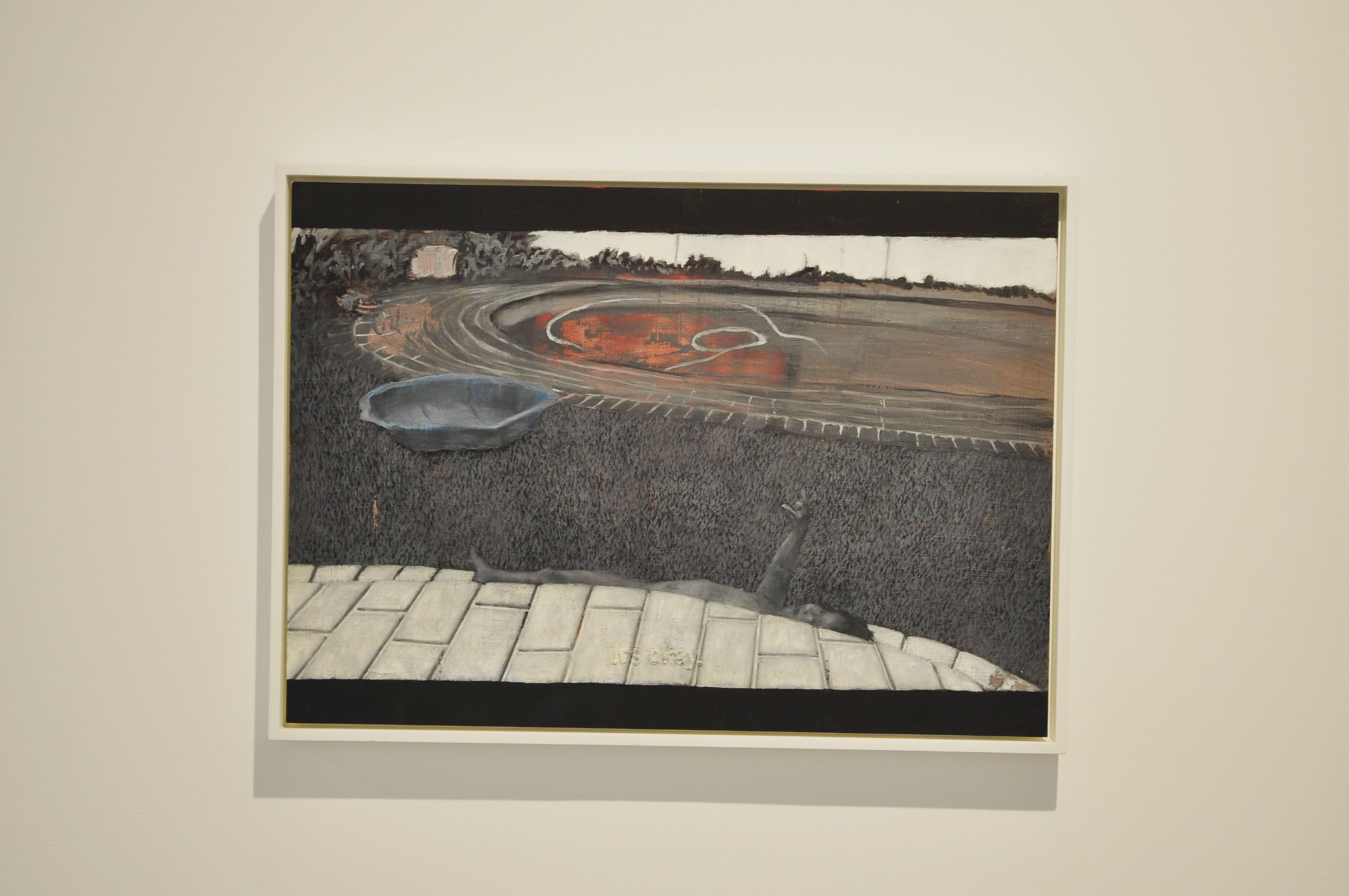 Gabrielle Goliath holds us in a breath as her Personal Accounts videos echo through the exhibition space. As violence is experienced daily by the marginalised, this video poignantly leaves us on edge, edited to erase all but the subjects' apprehensive gasps in between speech. Jeremy Wafer's Black Houses I-III invites the viewer into a playful nostalgia, perhaps reminding us of a game of Monopoly. Wafer's work deals with boundaries and dispossession, elements that underlie the South African experience in pervasive ways. Surveillance in its many forms can function as means to power: in suburbia, through propaganda or self-governance. Mikhael Subotzky's security hut in Wendy House V, in conversation with Jessica Webster's Sequence 39 (it's okay - pool) represents a suburban dichotomy of security and violence. In contrast, Subotzky's found footage in CCTV depicts the oppressive gaze and police presence experienced by so many in downtown Johannesburg.

Haroon Gunn-Salie's Half Mast displays three white flags each hanging at half mast, symbolising loss, whilst the white flags suggest surrender in war. Where the colour of the flags seeps into the walls of the white cube we are reminded of Jacques Lacan's words on mimicry and assimilation, "The effect of mimicry is camouflage ... It is not a question of harmonizing with the background, but against a mottled background, of becoming mottled – exactly like the technique of camouflage practised in human warfare."

Hank Willis Thomas' An injury to one is an injury to all functions as a symbol of collective empowerment under oppression. Referencing the historical iconography of trade unions, this work suggests that societal roles and boundaries may act to subdue, or even exploit, rather than protect. An uninviting Kendell Geers sculpture holds its ground at the entrance of the show. The razorwire explicitly reminds us of the pain manifested in our own protection, though its title, The beautiful ones are not yet born, implies that time can be a strong catalyst for change. Do we surrender hope for equality when power is the highest bidder, or does the future hold hope in a time of flux?


Photographs by Mark Erasmus
Courtesy of the gallery